TMS Improves Quality of Life in Drug-Resistant Depression
by Caroline Cassels
May 17, 2012 (Philadelphia, Pennsylvania) — Transcranial magnetic stimulation (TMS) is not only effective in the treatment of antidepressant-resistant major depression but also appears to significantly improve patients' quality of life (QoL) and functional status, new research suggests.
Further, the observational findings from the multicenter, community-based study presented here at the American Psychiatric Association's (APA's) 2012 Annual Meeting suggest that TMS treatment has a statistically significant impact on QoL during acute treatment.
The NeuroStar (Neuronetics, Malvern, Pennsylvania) system used in the study was cleared for use by the US Food and Drug Administration (FDA) in 2008 for antidepressant-resistant major depressive disorder (MDD), as reported by Medscape Medical News at that time.
Although research indicates that TMS is effective in reducing depressive symptoms of depression, its impact on QoL was previously unclear.
"The study shows that when patients have symptom improvement with TMS, that improvement spreads out to all aspects of their lives — they can resume life again," study coauthor Ian Cook, MD, who headed up the site at the University of California, Los Angeles, told Medscape Medical News.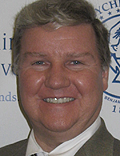 Dr. Ian Cook
"Prior studies have focused on symptom response, which is of course what academic medicine relies upon and what the FDA relies upon, but patients often grade on a different scale, and they want their lives back, and that's what these ratings really were assessing," he added.
Noninvasive Option
The NeuroStar TMS system is a noninvasive therapy that delivers magnetic resonance imaging (MRI)–strength pulsed magnetic fields to induce an electric current in a localized region of the cerebral cortex.
Investigators note that this modality may offer treatment-resistant patients a noninvasive therapeutic option with no systemic side effects for a condition notoriously difficult to treat.
First-line treatment for depression includes antidepressant medication and/or psychotherapy. However, research indicates that most depressed patients either do not improve or achieve only a partial response.
The study included 307 patients (205 women) with a primary diagnosis of unipolar, nonpsychotic MDD. The average age of the patients was 48.6 years. The most common primary diagnosis was recurrent, nonpsychotic unipolar MDD (92.8%). All participants had failed previous antidepressant treatment.
"These are people who are approaching 50 years old. They have had the illness before, they have been treated before, they are being treated now, typically on multidrug treatment regimens, and they are not doing very well," lead author Mark A. Demitrack, MD, chief medical officer of Neuronetics Inc, told Medscape Medical News.
Early Response
Patients received therapy 5 times per week for 4 to 6 weeks. QoL and functional data were assessed across the course of this acute treatment period at 43 clinical practice sites in the United States.
To assess QoL and functional outcomes, the researchers used the Medical Outcomes Study Short Form, 36-Item (SF-36) and the Euro-Quality of Life Questionnaire-5 Dimensions (EQ-5D).
At study completion, self-reported QoL was statistically significantly improved on all measures of the EQ-5D (P < .0001) and the SF-36 (P < .0001) compared with baseline.
Ordinarily, patients who respond to antidepressant medication experience improvement in depressive symptoms within the first 6 to 8 weeks of treatment, and these are followed by improved functional outcomes further down the road, said Dr. Demitrack.
No Systemic Exposure
In practical terms, patients are able to "participate in their usual activities, which covers everything from going to work to being a good parent and all the other things that make up human life and give it meaning, and again this was all detected within the first typically 6 weeks of treatment, which is a lot sooner and much better for patients than having to wait months and months to see these measures of improvement," said Dr. Cook.
Dr. Demitrack added that unlike antidepressants and other psychotropic medications such as atypical antipsychotics used to treat major depression, there is no systemic exposure with TMS, and therefore its side effect profile is more favorable. About one third of patients experience transient cutaneous discomfort on the scalp during treatment.
"This is a prickly or percussive-like sensation which is generally tolerable and usually resolves after the first week of treatment," he said.
According to Dr. Demitrack, next research steps include testing the durability of TMS treatment in this patient population with a pilot study comparing 2 different TMS maintenance regimens.
In one study arm, patients will undergo acute treatment followed by no maintenance therapy unless they become symptomatic. The second arm will examine the effect of acute treatment, which will be tapered until it reaches a once-monthly maintenance phase.
TMS is currently included as a treatment option in the APA depression treatment guidelines and has been assigned Current Procedural Terminology (CPT) codes by the American Medical Association.
Reassuring, Not Surprising
Commenting on the study for Medscape Medical News, Paul E. Holtzheimer, MD, director, Mood Disorders Service, Dartmouth-Hitchcock Medical Center in New Hampshire, said the QoL findings are reassuring but not surprising.
"It is good to know that quality of life does actually change and people become more functional. But since depression, even minor depression, contributes to poorer quality of life, you would fully expect that as depression symptoms improve, so would quality of life. In that sense, the results aren't surprising," he said.
Dr. Holtzheimer, who has been involved in TMS research for more than a decade, noted that there is no doubt the modality has "statistically significant antidepressant effects."
However, there are still a number of outstanding questions about the treatment that need to be answered.
Key among them, said Dr. Holtzheimer, is whether the current treatment parameters are optimized or whether more aggressive treatment can be administered in patients at the most treatment-resistant end of the spectrum.
Further, mechanism of action studies using electroencephalography or brain imaging may help identify those patients who are most likely to benefit from TMS.
"So, for example, can we identify brain activity patterns that may help us tailor the treatment for individual patients so that if they have a specific abnormality in prefrontal functioning, can we dial in the right treatment parameter?"
Finally, although the prefrontal cortex has been identified as the primary treatment target for depression, there is still a question of whether there are other areas of the brain for which treatment may be equally or possibly more efficacious in some patients, said Dr. Holtzheimer.
Dr. Demitrack is the chief medical officer of Neuronetics, Inc. Dr. Cook reports that he is a consultant for BMS and Pfizer Inc and has received grant/research support from Neuronetics Inc, Sepracor Inc, NeoSync, and Seaside Therapeutics. He also reports that he a member of Neuronetics Inc speaker's bureau. Dr. Holtzheimer reports that he is a paid consultant for St. Jude Medical Neuromodulation and Cervel Neurotech and has received an honorarium from Johnson & Johnson.
The American Psychiatric Association's 2012 Annual Meeting. Abstract #NR9-31. Presented May 8, 2012.